Platelet-Rich Plasma Protect Against Cartilage Degeneration (Chondrocyte Death)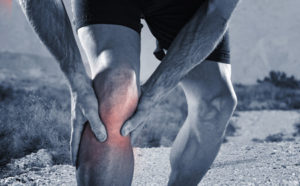 Osteoarthritis is a debilitating condition that affects millions of Americans. It is a widely accepted clinical practice to treat osteoarthritis with intra-articular injections of corticosteroids and local anesthetics, which have established benefits in reducing pain and increasing the range of motion of the affected joints. However, these drugs can potentially lead to tissue degeneration and atrophy, particularly in the articular cartilage composed of chondrocytes. Now, there is increasing evidence that platelet-rich plasma (PRP) has anti-inflammatory properties that can significantly limit the negative effects of corticosteroids and local anesthetics on human tissue, especially chondrocytes.
Conclusion:
Platelet-rich plasma added to corticosteroids and local anesthetics can significantly reduce the cytotoxic effects of these drugs on chondrocytes. In addition, PRP improves chondrocyte proliferation when compared to corticosteroid or local anesthetic treatment alone.
Study Design and Purpose:
A controlled laboratory study was designed to evaluate the effect of PRP on chondrocyte cultures exposed to corticosteroids and local anesthetics. The purpose was to determine whether PRP could dampen the cytotoxicity and improve the viability of chondrocytes as well as improve chondrocyte proliferation seen with corticosteroid and local anesthetic treatment alone.
Corticosteroids methylprednisolone and Depo-Medrol and local anesthetics bupivacaine and lidocaine are commonly used in clinical practice. The study utilized concentrations of these drugs that replicated in vivo conditions chondrocytes are exposed to. The chondrocytes tested were normal articular chondrocytes grown in a single layer culture with first-passage cells used for all experiments.
Method:
PRP was obtained by centrifuging the peripheral blood of 8 healthy study participants. With 0.9 percent saline serving as the control, the cultures of human articular chondrocytes were treated with PRP alone and PRP in combination with corticosteroids and local anesthetics. Chondrocyte viability and proliferation was assessed with the help of luminescence and radioactive thymidine assays. Viability was measured at 0, 5, 10 and 30 minutes. Proliferation was measured at 120 hours.
Luminescence signals were measured related to the amount of adenosine triphosphate which directly correlates to the number of viable cells. Radioactive thymidine was incorporated into the DNA of the rapidly dividing cells such that increased radioactivity would indicate cellular proliferation. As 0.9 percent saline neither harms chondrocytes nor benefits them, it served as the control.
Results:
The study demonstrated that the negative effects of corticosteroids and local anesthetics on chondrocyte viability were significantly limited by the presence of PRP. PRP was also able to produce a significant increase in chondrocyte proliferation in addition to that seen with corticosteroids and local anesthetics.