How PRP Works to Alleviate Osteoarthritis Symptoms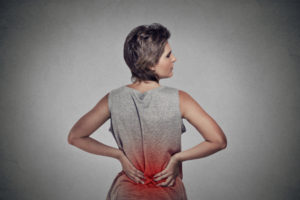 It is no secret that osteoarthritis is a difficult, painful, and chronic condition that can severely impact your quality of life. This is especially true of knee osteoarthritis, which affects a growing number of adults each year. Fortunately, platelet-rich plasma (PRP) has gained popularity as a treatment that can target osteoarthritis symptoms in a way that no other method can. PRP takes advantage of the blood's natural healing properties to repair the cartilage damaged as a result of osteoarthritis. With the ability to reduce pain, improve joint function, and potentially slow and repair damage to cartilage, PRP has the power to completely transform osteoarthritis treatment as we know it.
This is exactly why Dr. Bennett specializes in PRP treatments at Bennett Orthopedics and Sportsmedicine in Sarasota, Florida. His patients consistently report 80 to 100 percent pain relief after treatment, and Dr. Bennett is proud to lead the Sarasota area in providing this type of regenerative medicine treatment.
What Does PRP Do?
PRP is obtained from a sample of a patient's own blood. The blood is processed through a centrifuge that separates and concentrates the blood platelets. Platelets are so powerful because they secrete growth factors and other proteins that regulate healthy cell division, stimulate tissue regeneration, and promote healing beyond what the body can normally achieve.
When platelets are placed into a bit of blood plasma and injected into the site of osteoarthritis, they can inhibit inflammation and potentially slow down the progression of osteoarthritis. They are also believed to stimulate formation of new cartilage, increase the production of natural lubricating fluid in the joint, and reduce the sensation of pain.
Is PRP Right For You?
Your osteoarthritis symptoms could be improved through a series of PRP treatments, and Dr. Bennett can evaluate your condition to give you a specific recommendation. In clinical trials, knees treated with one or two PRP injections enjoyed a reduction of pain and stiffness, as well as improvement in knee function. MRIs also showed that the degenerative process had not progressed any further once the PRP went to work.
If you are struggling from osteoarthritis and are desperate for relief without the risks of surgery and joint replacement, then PRP is worth exploring with Dr. Bennett. It's not only natural and safe, but actually seeks to heal your body by addressing the root causes of osteoarthritis. Call (941) 229-1648 to schedule your consultation now.