Stem Cell Therapy for Treating Arthritis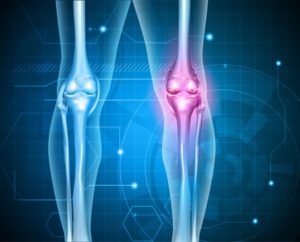 With 100 different types currently identified, arthritis is the leading cause of disability in America. These many different arthritis conditions impact people of all demographics, including men and women, children and adults, and all races. Though each form of arthritis is unique, general arthritis symptoms include pain, swelling, stiffness, and decreased range of motion in the joints.
As arthritis progresses and becomes worse later in life, it can even disrupt simple daily activities such as climbing stairs and opening bottles. Until now, the treatments for arthritis did not adequately meet the needs of most patients. The majority of treatment options simply managed arthritis symptoms without healing the joints, and joint replacement served as a risky yet unavoidable option for people whose joints were beyond repair.
Now, for the first time, patients suffering from arthritis can seek lasting relief through stem cell therapy. This new treatment method uses the body's own stem cells to regenerate lost or unhealthy cartilage cells and joint tissue. In this way, stem cell therapy can actually resolve the cause of arthritis rather than simply minimizing the painful symptoms of the disease.
The Science of Stem Cell Therapy
Stem cells are located throughout the body and exist in an "unassigned" phase. In other words, they don't serve a specific function until assigned a role. Upon "receiving" a responsibility, stem cells differentiate into that new type of cell, such as a blood cell or bone cell, and divide and duplicate as much as necessary to generate healing. This process means that doctors can utilize stem cells to develop new cartilage tissue that will help arthritis patients recover from their painful condition. This can be done either as a standalone treatment or in conjunction with a surgical repair.
By opting for stem cell therapy, patients have the potential to regenerate lost and eroded cartilage in order to regain comfortable joint function. Stem cell therapy makes this possible in a way that not only avoids the painful and lengthy rehabilitation associated with surgery but also significantly reduces the risk of infection. Ongoing research continues to investigate the potential of stem cell therapy to bring accelerated, efficient healing to arthritis patients.