Why Today's Top Athletes are Looking to Stem Cells Instead of Surgery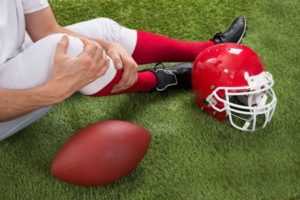 Top athletes in sports ranging from soccer to golf are hardly strangers to joint, muscle, and ligament pain. Uncomfortable and debilitating injuries, from tennis elbow to ACL tears, have the potential to not only exclude players from their favorite games, but also put them at risk of suffering through risky and inefficient surgeries. This is exactly why more and more professional athletes are skipping surgery in favor of stem cell treatments. Stem cell treatments offer a host of benefits that surgery cannot, and the number of success stories involving stem cell therapy continues to grow.
The Power of Stem Cells
Stem cells exist naturally in the body as "unassigned" cells waiting for a role to play. Doctors have learned how to utilize stem cells for specific purposes by guiding them to differentiate into specific cells that will heal sports injuries. In fact, stem cells can be transformed into bone, cartilage, tendon, and ligament cells, just to name a few. It is because of the incredible differentiation and replication power of stem cells that stem cell therapy has become such a powerful way to regenerate injured tissue and accelerate healing, especially in athletes.
Bone marrow stem cells are best suited to tackle the injuries commonly seen in athletes because they most efficiently morph into cartilage, ligament, and tendon cells to heal such tissue. When athletes receive treatment, their stem cells are harvested, concentrated in a centrifuge, and injected back into the location of the injury to stimulate truly impressive healing. It's a proven process that has helped many athletes heal their bodies quickly, as stem cell therapy can start to reduce pain within as little as two weeks. Most athletes witness full healing within three to four months.
Real Life Success Stories
Baseball players are popularizing the use of stem cell therapy since the repetitive actions of pitching and catching cause immense strain to the elbow. Garrett Richards of the Los Angeles Angels, for example, suffered a torn ulnar collateral ligament (UCL) across the middle of his ligament, and was warned that his only option was Tommy John surgery to completely replace the ligament. There are many risks to a Tommy John surgery, including nerve damage and scarring, numbness and weakness in the arm, and more than a year's recovery time. Instead, Richards opted for stem cell therapy. Today he says, "I feel as good as I ever have throwing a baseball." In fact, within six weeks of his treatment, his ultrasound boasted regrowth in the torn area.
As more athletes explore the unprecedented potential for healing with regenerative medicine, risky surgeries become a thing of the past.