PRP Arthroscopic Rotator Cuff Repair
Orthopedic surgery is a field of medicine that has been rapidly advancing in both research breakthroughs and clinical applications for the past twenty years. Initial advances around the types of instruments used reduced the need for invasive surgery, and later imaging technology vastly improved surgeons' ability to diagnose and treat injuries. Over the course of his twenty years as an orthopedic surgeon, Dr. William Bennett has made it a priority to consistently offer his patients the most innovative treatments the medicine had to offer.
In a paper he recently co-authored that was published in the journal Pain Management & Rehabilitation, Dr. Bennett discussed some of the most recent therapeutic advances in arthroscopic rotator cuff repairs. He has used these treatments for several years in his practice, which serves the Sarasota community, as well as patients from the Tampa, Oralando, and St. Petersburg regions. Dr. Bennett is ranked as one of the top orthopedic surgeons in the Sarasota area.
"I have been doing arthroscopic rotator cuff repairs for 20 years and have never opened the shoulder," says Dr. Bennett. His minimally invasive methods are augmented with the application of platelet-rich plasma (PRP), which was a novel clinical procedure when he began using it in his practice. He discussed preclinical and clinical studies of the use of PRP in the paper published in PM&R.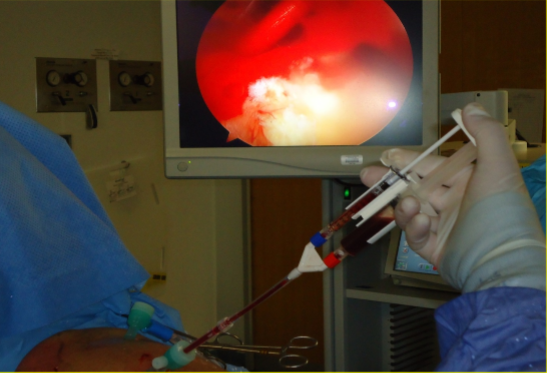 In preclinical trials, PRP has been shown to stimulate stem cells, which have provided numerous medical breakthroughs because of their ability to develop into different kinds of tissue and cells in the body. Dr. Bennett uses stem cells with PRP to treat joint injuries in a procedure that allows patients to recover fully without the use of surgery. As another clinical study he discussed in the paper showed, using PRP in the lab to treat animal models resulted in faster recovery times following rotator cuff surgery. Later clinical trials showed similar results: "other studies showed benefit of PRP in augmentation of rotator cuff repair," writes Dr. Bennett, and cited a group of researchers who concluded from another study that PRPs "significantly improve" a patient's recovery following arthroscopic surgery for large rotator cuff tears.
What does all of this mean moving forward? The possible applications of stem cell therapy augmented with PRP are numerous, says Dr. Bennett. Currently, he uses highly concentrated PRP to help his patients in several ways. He uses PRP during arthroscopic surgery for rotator cuff and other joint injuries as well as chronic conditions like arthritis because it has been shown repeatedly to reduce recovery times and improve recovery outcomes. He also uses PRP to treat a number of chronic conditions, including sports injuries, plantar fasciitis, cartilage injuries and more.
Dr. Bennett's entire career has been devoted to ensuring his patients have access to the most innovative therapies available in the field of orthopedic medicine. He contributes regularly to research journals and stays on the forefront of the field. Contact Dr. Bennett's office to learn how he can help you today.
PRP Pricing
Please be aware the PRP Procedure price DOES NOT include the office visit or the ultrasound. Most insurance companies do NOT typically pay for PRP procedures. We will bill your insurance company for the office visit (99213 or 99214) and the ultrasound (76681). If your insurance should apply any amount of those charges to patient responsibility (copay, coinsurance, deductible, etc.) then you will be responsible for those charges. The price of the PRP covers the cost of the PRP kits, Centrifuge, processing, Local Anesthesia, Phlebotomist and the actual procedure of injecting the Platelet Rich Plasma.