Sarasota Magazine Custom Knee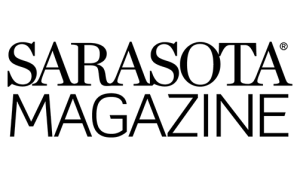 Dr. William F. Bennett, one of the top orthopedic surgeons in Sarasota, has begun offering a revolutionary new type of knee replacement that fits patients better and feels more natural than ever before. Dr. Bennett, who has been specializing in minimally invasive knee replacement procedures since 1995, serves the areas of Sarasota, Venice, and Bradenton. He's one of the only surgeons between Tampa and Fort Myers who offers this kind of individually customized knee replacement surgery. You can read more about Dr. Bennett offering this new technology in the Sarasota Magazine article here.
In the past, knee replacement implants were sized according to the manufacturer's design and were not always the perfect fit for every patient. While this method worked, the lack of custom implants could lead to other problems later in the patient's life. "An implant might be a little bit too big or a little small," said Dr. Bennett. "If it's too big, it can rub on some of the tendons and cause other adverse effects like tendonitis. If it's not quite big enough, it may lead to earlier failure because it's not resting on the right part of the bone."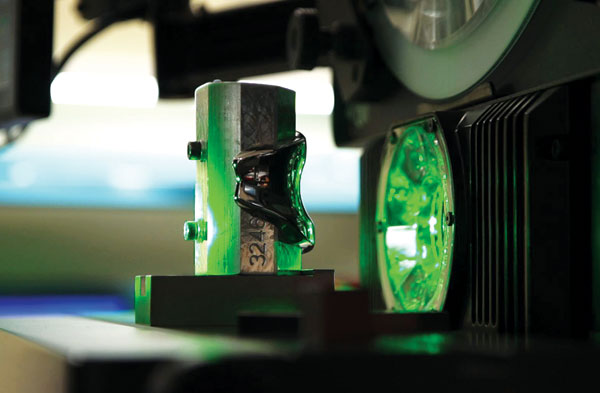 Dr. Bennett found a solution to this problem when he began offering individually customized implants along with minimally invasive knee replacement procedures. To design the implant, Dr. Bennett first schedules his patients for a CT scan that will create a 3-D image of their knee, hip, and ankle joints. This allows him to analyze the patient's entire leg and fully understand its unique features, such as protrusions or indentations in the knee joint. He can also account for distinctive characteristics in how the patient's knee moves when other joints are rotated.
Armed with the information obtained from the CT scan, Dr. Bennett can then approve a design for a completely unique replacement knee joint that is quickly manufactured to his specifications. Because the implant is customized to the patient's own knee joint, it is ideally constructed for Dr. Bennett's minimally invasive surgical procedures. He also doesn't need to remove as much bone when he's implanting a custom knee as he would with older implants, which allows patients to recover much more quickly from the procedure.
With customized knee replacements that are designed to precisely fit into the patient's existing joint, patients often feel that they feel very natural. Traditional implants often felt very mechanical, but with the new design, this is no longer an issue. "When I range the knee—the tensioning of the soft tissue, the range of motion and the laxity—it feels like a normal knee," says Dr. Bennett. The only thing patients have to be careful about is allowing enough time for a full recovery – even though the implants feel so good. Dr. Bennett also uses platelet-rich plasma during surgeries, which helps patients recover faster. Occasionally Dr. Bennett has to warn his patients not to overexert themselves while they are recovering from surgery! "I say, 'Listen, your knee will function well, but for every minute that you walk, I want you to spend four minutes with your knee elevated,'" he says.
Dr. Bennett is the only orthopedic surgeon in the Sarasota area who is offering this revolutionary new knee replacement surgery, and he's looking forward to what's on the horizon for patients. "These implants are still made of metal and plastic," says Dr. Bennett, who sees potential applications for stem cell research in developing implants made of more biologic materials. Contact Dr. Bennett's office today to learn how his innovative new procedure can help you.