Stem Cell Knee Cartilage Repair
Dr. William Bennett, one of the top orthopedic surgeons in the Sarasota area, offers some of the most innovative treatments available today. Along with minimally invasive surgery and cutting-edge techniques that lower recovery times and offer outstanding success rates, Dr. Bennett is always looking for new and better ways to treat his patients. One of the areas in which he offers state-of-the-art therapy for patients is using stem cells to help repair knee cartilage. He's one of the only orthopedic surgeons in the region to offer this treatment – and the results are truly amazing.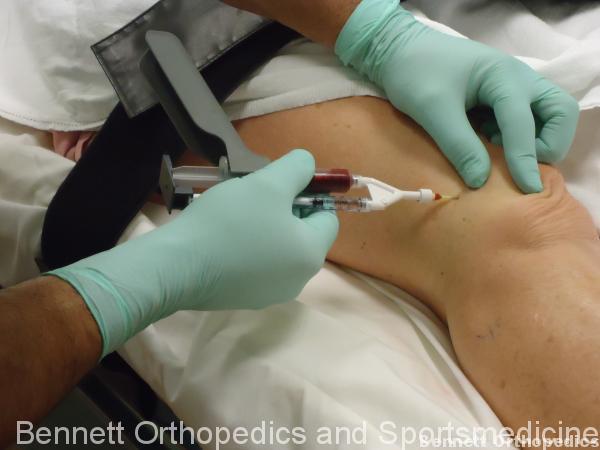 Stem cells have proven to be very successful at repairing knee cartilage for three reasons: they can easily develop into cartilage cells, they naturally seek out areas with damaged tissue, and they won't be rejected by the patient's immune system. Traditionally, damaged knee cartilage could only be repaired with surgery. But the unique characteristics of stem cells means they offer a far less invasive treatment method – and one that is more successful than surgery, too.
Dr. Bennett treats the area of injury or arthritis with a combination of platelet-rich plasma and stem cells. The platelet-rich plasma helps to support the therapy and ensure that the patient enjoys the fastest recovery time possible. It contains growth factors that signal stem cells to develop into new cartilage, ligaments, and tendons. The stem cells migrate to the site of damage, where they replace tissue with the help of the growth factors in the plasma.
"Dr. Bennett has provided top notch care and treatment with a decades old injury," said Robin Gill, a recent patient who received stem cell therapy for her damaged knee. Her left knee had dislocated multiple times through the years, and finally at age 52 she went to Dr. Bennett for arthroscopic treatment. "Dr. Bennett had the medical certification above and beyond what I was looking for," said Robin. "Surgery was quick, and the results are amazing. Current MRIs show the proof of the cartilage re-growing within the knee and the knee is stable."
"I have resumed activities that I once thought I could never do," she went on. "I have recommended Dr. Bennett to family and friends who are amazed at the results. If you are on the fence about seeking medical help – Dr. Bennett is your man!"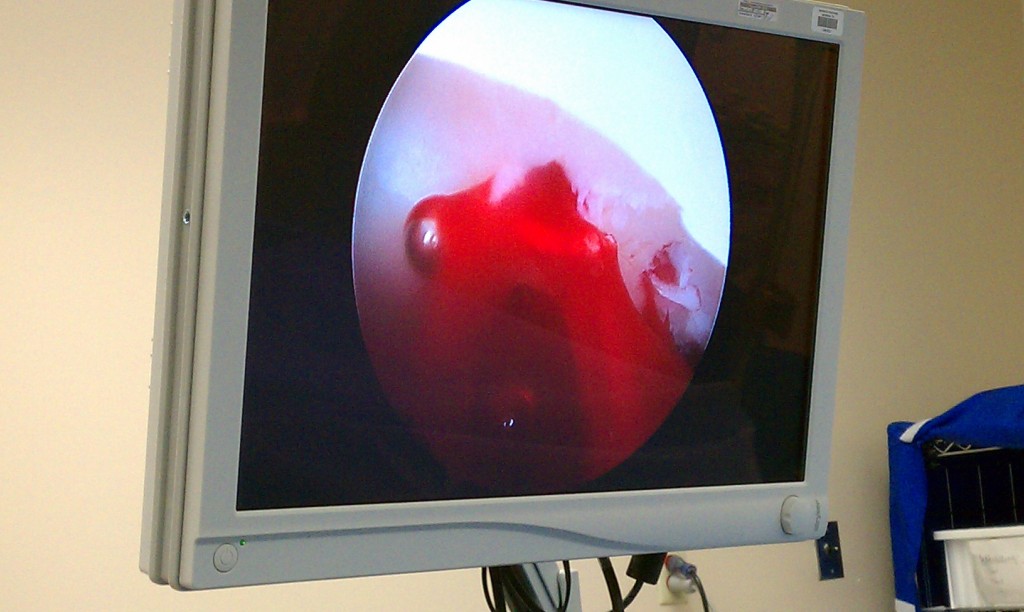 Most cases like Robin's can be successfully treated with stem cell therapy, and they also avoid the pain, long recovery time, and risks associated with major surgery. Recovery times from this procedure are minimal, and the most serious adverse events reported by patients are soreness and occasional bruising at the treatment site. And because stem cell treatment is very safe, it can be repeated if necessary with no additional risk.
If you or someone you know is suffering from pain or reduced mobility due to cartilage loss in the knee from arthritis or injury, contact Dr. Bennett's office today to find out how minimally invasive techniques such as stem cell therapy can help.