Avoiding Opioids: Pain Management Alternatives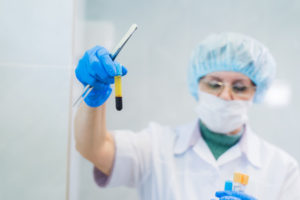 With the new concerns over opioid use, many doctors are requiring patients to seek out alternatives for pain management. Opioids have some serious drawbacks, including the potential for addiction and digestive issues with extended use. If you are looking for an alternative for your pain management, there are a lot of options available.
PRP Therapy
Platelet Rich Plasma therapy, or PRP, is a fairly new method of treating joint pain. It can be successful in the shoulder, knee, ankle, elbow, and other joints. In this therapy, you will have blood drawn, which is then put into a centrifuge which separates the platelets and concentrates them. The platelets are then suspended in your plasma. This is injected into the site of the injury or pain. PRP is a very effective treatment for pain management, and it can also help aid healing and reduce inflammation.
Stem Cell Therapy
Stem cell therapy is another treatment that is fairly new but highly effective. With stem cell therapy, stem cells are harvested from your bone marrow and injected into the area causing you pain. Stem cells have been known to reduce pain, as well as speed up healing. Stem cell therapy can also be very beneficial in treating pain and mobility issues from arthritis.
If you are interested in these or other pain management methods, contact us today for an appointment. We can examine your injury or the site of your pain and determine the best treatment for your condition.