Why Stem Cells and PRP Are Used Together in Joint Treatment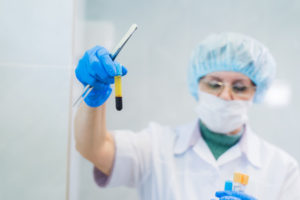 Combinational therapy with stem cells and PRP is commonly used in the treatment of joint conditions, such as arthritis and muscular tears. These modern treatment methods offer individual benefits that, when put together, can lead to shortened recovery times and less procedure-related pain.
Here, we'll review the key advantages that stem cell and PRP combinational therapy can offer to joint injury patients.
Effective Joint Tissue Regeneration
Joint conditions and injuries involve inflammation and damage to the tissue surrounding a joint. Spurring the healing process and successfully regenerating tissue are two main goals of joint treatment. PRP and stem cell therapies are shown to boost tissue regeneration success, leading to more effective treatment.
Surgical procedures require the surgeon to repair torn tissues, with minimal ability to improve the health of the damaged tissues. PRP and stem cells, however, can improve tissue condition without making lacerations. Both methods spur the body's natural healing process without the injection of foreign substances. Stem cells and PRP for treatment are derived from the patient's own body. For orthopedic treatments, stem cells will be taken from the bone marrow, while PRP will be created by spinning a small amount of the patient's blood in specialized centrifuge equipment.
Efficient Healing
A speedy recovery is a priority that many patients emphasize. Everyone wants to get back to their regular routines, along with the physical activities that they enjoy. When used together in the treatment of joint injuries, PRP and stem cell therapy facilitate mesenchymal cell regeneration. This process causes wounds to heal faster, in turn reducing patient discomfort and reducing down time following the procedure.
Less Procedure-Related Pain
Expanding upon the previous point, PRP and stem cell therapy is reported by patients to cause tolerable discomfort. The sensation of PRP therapy is comparable to a flu shot, while stem cell therapy feels like added pressure on the affected area. This is a significant improvement to the sensation and discomfort associated with traditional joint surgery.
Reduce the Need for Multiple Joint Replacements
Joint replacement surgery is a longstanding treatment for joint conditions, such as osteoarthritis, rheumatoid arthritis, fractures, etc. Stem cell and PRP combinational therapy can treat pain and inflammation of the joint without the need for joint replacement surgery. This is an especially attractive benefit for young patients (often athletes) who want to prevent the need for multiple joint replacements in the future.
Therapy for joint conditions using stem cell and PRP can eliminate the need for an invasive procedure while speeding up recovery times and reducing patient discomfort. This combinational therapy method is convenient, largely successful, and can improve tissue health in the long term.
Sources
https://www.ncbi.nlm.nih.gov/pmc/articles/PMC6306612/:
https://www.practicalpainmanagement.com/treatments/complementary/prolotherapy/platelet-rich-plasma-stem-cell-rich-prolotherapy