Four Reasons Not to Put Off Treatment of Sports Injuries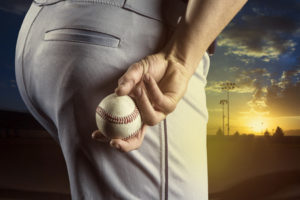 Athletes want to maximize their physical strength and perform at their best. When your body is healthy and well cared for, you'll have the capacity to reach your full athletic potential. Unfortunately, as with any athletic pursuit, injuries are inevitable. While some injuries are minor and may only require minimal treatment, others are debilitating and need extensive medical care.
While athletes are often inclined to "push through" an injury and continue to test their physical limits, it's essential to treat a sports injury as soon as possible. Here, we'll review the importance of immediate medical attention for sports injuries and how athletes can get back to their training regimen as soon as possible after an injury.
Four Reasons Why You Should Treat Sports Injuries Immediately
By starting treatment sooner, you'll start improving the injury, rather than exacerbating it. If an injury is left untreated, it will only get worse and will require a more extensive recovery process. The longer you spend in recovery, the less time you'll be able to spend playing the sport you love.
When you're injured, your ability to play your sport will suffer. Treating the injury promptly will help preserve your physical ability to play the sport well.
Injury treatment can address biomechanical issues that could cause discomfort or put you at risk. The sooner these problems are addressed, often through physical therapy treatment, the more able you'll be to maintain a healthy, active body in the long term.
Injury treatment will help you strengthen areas that are weak and need specialized attention. This process will enhance your athletic abilities and minimize the stress exerted on your joints.
What Happens When You Put Off Injury Treatment?
Joints may become stiff and range of motion may become limited. This can lead to muscle strain and further injury.
Muscles may weaken as you compensate to reduce pain. Again, this can increase your risk for injury.
Scar tissue may form, which can increase discomfort and may lead to a chronic condition.
Inflammation will increase, making you more susceptible to pain and discomfort.
Immediate treatment of sports-related injuries is crucial to minimize the severity of injury. In putting off treatment, an athlete will increase their chances of further injury and, ultimately, lengthen the amount of time spent in recovery. When injuries are treated promptly by an experienced physician, you'll be able to get back to the sport you love in full health as soon as possible.
Sources
https://physioworks.com.au/treatments-1/immediate-injury-treatment