The Cost Effectiveness of PRP in Treating Knee Osteoarthritis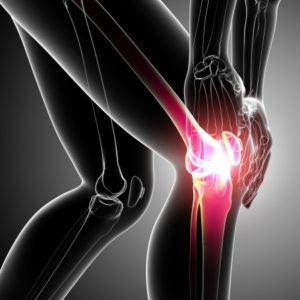 There are countless different conditions that can impact the body as it ages, but osteoarthritis (OA) is one of the most chronic degenerative joint diseases. Rather than assuming knee-replacement surgery is the only answer, the innovations within regenerative medicine over the last decade have made it possible for younger, middle-aged, and older patients alike to utilize effective nonsurgical interventions. Platelet-rich plasma (PRP) in particular is growing rapidly in popularity as a biological therapy that has the potential to dramatically improve joint health for OA patients. Dr. Bennett has been using PRP for OA patients regularly and is seeing staggering results.
What is PRP?
Platelet-rich plasma is unique from other treatments, because it is an autologous blood product obtained from nothing more than a patient's very own blood. That blood is placed through a centrifuge to separate high concentrations of platelets, growth factors, and proteins that are known to trigger healing. The vascular endothelial growth factors, epidermal growth factors, fibroblast growth factors, and platelet-derived growth factors, for instance, can help to minimize inflammation, protect against dangerous enzymes, and even trigger local stem cells and fibroblasts to travel to the site of damage and induce deep healing.
All of this means that the local use of PRP into the site of cartilage injuries like those seen in OA patients can stimulate a natural healing process, which accelerates the formation of new, healthy cartilage tissue.
The Cost Efficiency of PRP
When PRP treatment of OA was compared directly to injections of hyaluronic acid into the knee for the same purpose, the results appeared similar over the first six months. However, at 12 months postinjection, PRP was linked to dramatically better pain relief and functional improvement in patients. PRP also did not increase the risk of adverse health impacts compared to older treatment methods like HA and saline. Overall, this indicates that PRP offers a truly cost effective way to treat OA, especially considering that one PRP treatment delivers significantly better results than other nonsurgical interventions currently being used.
To achieve your own OA healing through PRP therapy, turn to Dr. William Bennett, MD at Bennett Orthopedics and Sportsmedicine in Sarasota, Venice, and Bradenton, Florida. As one of the top orthopedic surgeons in the area, Dr. Bennett is a PRP treatment expert who will professionally evaluate your OA injuries and develop a customized healing plan to help you regain your movement and function. Call (941) 404-2703 today to learn more and make your first appointment toward deep, long-lasting healing and relief.