PRP Therapy for Partial Ligament Tears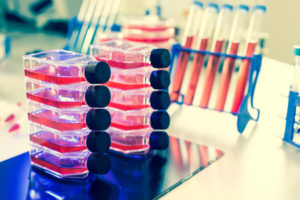 Partial ligament tears can occur in the shoulder, elbow, knee, hip, or any other joint. These injuries often lead to surgery in orthopedic medicine. But with PRP therapy, surgery may be supplemented or avoided entirely. There are some great benefits to using PRP therapy in partial ligament tears.
What is PRP Therapy?
PRP is platelet rich plasma. The platelets in the blood carry proteins, enzymes, and growth factors throughout the body to repair damaged tissues. By extracting platelets, concentrating them, and injecting them into the site of the partial ligament tear, the platelets are able to help repair the damage done to the joint. The therapy is relatively painless and can greatly speed recovery, up to and even avoiding surgery.
Benefits of PRP Therapy
There are many benefits of PRP therapy. PRP can be used initially to attempt to repair the damage of ligaments without surgery. Recovery time may vary by patient, but with appropriate care and complementary treatments, many patients find that they recover within several weeks without surgery. Avoiding surgery is always preferable, as there are always risks with surgery and recovery time can be lengthened.
Another benefit of PRP therapy is that it can be used in conjunction with surgery. If surgery is deemed the most viable option for your injury, PRP therapy can help speed healing and reduce recovery times. The treatment can easily be combined with other therapies as well, such as physical therapy.
If you have had an injury resulting in a partial ligament tear, do not jump into surgical options. Contact our offices today for an appointment for an examination and to learn more about PRP therapy. We will always work to find nonsurgical solutions to your injuries.