Rotator Cuff Repair: What You Need to Know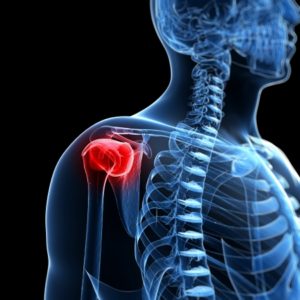 A rotator cuff injury can be extremely painful and disruptive to your routine. It can be caused by an acute injury, consistent overuse such as a sports injury, or degeneration due to aging. Whatever the cause of your rotator cuff injury, there are a lot of treatments available. Rotator cuff repair is a long and tedious recovery. Knowing what to expect during your recovery is an important first step.
When Rotator Cuff Repair is Necessary
Most rotator cuff injuries are treated with physical therapy and other treatments before surgical repair is considered. Physical therapy consists of exercises that are done both with a therapist and on your own at home to strengthen the muscles and tendons of the rotator cuff while minimizing pain and increasing mobility.
You may also benefit from rotator cuff treatments such as stem cell therapy or PRP therapy. These two unique therapies utilize stem cells and/or concentrated platelets harvested from your own body and injected into the rotator cuff. These treatments have been found to reduce recovery time and sometimes avoid surgical repairs.
If your shoulder pain persists for more than six months without improvement, you may need surgical rotator cuff repair for it to properly heal. You may also need rotator cuff repair surgery if there is a major tear in a tendon or muscle of the rotator cuff, or if your injury has resulted in weakness that prevents you from doing everyday tasks.
About Rotator Cuff Repair
Rotator cuff repair surgery is most often done with an arthroscopic procedure. Small incisions are made, through which a camera is inserted so the surgeon can see the tears and repair them with small instruments. Dr. Bennett has done extensive research and made many advances in how this procedure is performed. If you have severe large tears, an open incision may need to be made.
Your recuperation from rotator cuff repair usually takes about six months for full recovery. You may be required to wear a sling for the first six weeks after your surgery. Physical therapy will still be required after surgery. You may also benefit from PRP or stem cell therapy to speed healing.
If you have been suffering with a rotator cuff injury and may need surgery, contact us today for an appointment for a complete examination. Dr. Bennett is the best in his field and performs arthroscopic rotator cuff repair frequently. Contact us today for more information.